We bring you lots of stories, so here's ours.
SpeakerPolitics Limited is a digital news media company that is determined to be different. Unlike some news corporations, we are not powered by millionaires pushing a biased agenda in pursuit of large profits. In fact, The Speaker started in the classroom as a powerful idea to inspire the next generation through impartial and understandable political coverage. Launched in 2018, we've recently evolved as part of our continuing journey into a non-profit with social impact at the heart of everything we do. In times where politics impacts us every single day, there has never been a greater need for explanatory and bias-free coverage of the stories impacting and changing our world. Driven by our social-focused mission, we're reaching, informing and inspiring a rapidly growing audience each week. This is The Speaker, and this is our story.
Why Do We Exist & How Are We Different?
Whether we recognise it or not and whether we like it or not, politics impacts everyone every day. With politics continually shaping and changing our world, it is vitally important that everyone can get involved and have their say on the future. There is though, one significant challenge. Does the average person know how different political institutions work? Do they fully understand what the words 'prorogued' or 'acquitted' mean? No, they don't. One may ask, why would anyone want to, isn't it up to politicians to deal with? That's a fair point, but in order to have our say in politics, we need to have some idea about how it works.
So, how is The Speaker different in order to face this challenge? We're committed to making politics accessible to the wider public, especially young people. Our coverage is impartial and also jargon-free. Nobody should have to guess what is being said or need a dictionary to find out, so we regularly explain key terms and key concepts. Further, our Inspiring Education section explains how politics and political institutions work in the UK, US and around the world, plus how you can get involved. We don't just want to reach our audience – we want to inform and inspire them.
Delivering the latest news, views and analysis of stories
impacting, shaping and changing our world.
Inspiring The Next Generation
A key way to shape the future is to get involved in politics. Here at The Speaker, we are on a mission to inspire the next generation – the leaders and decision-makers of tomorrow. Changes today have the potential to impact young people today and generations to come. It is therefore vital that young people are able to understand politics, get involved and have their say.
We're helping young people to develop a greater understanding of possible ways to do this through our Explainers and education section and we often work with social based projects to further spread this message. Our content has already been used by young people worldwide online, in the classroom and has been featured on radio and TV. We're also not just helping young people discover how to have their say – we're actively encouraging it and acting as a platform for young people to make their voice heard. We regularly publish guest contributions from people either wanting to share their views or just to develop experience on the journey of an aspiring journalist. Change starts with thinking something, then it needs to be said.
You can find out about our commitment to empowering young people here.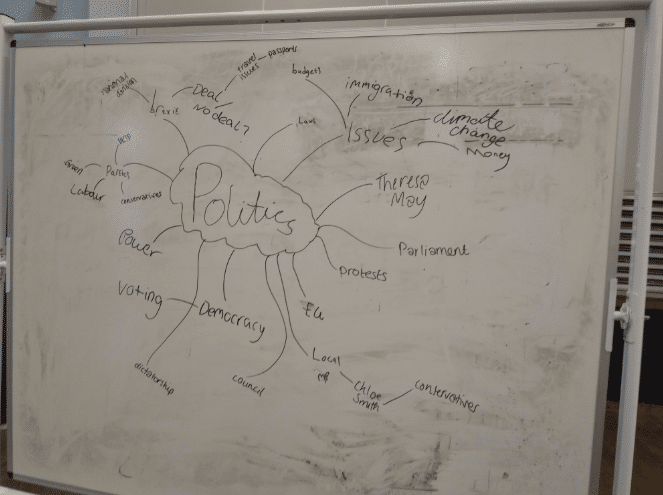 We're incredibly proud of the impact of our work. We're determined to do things differently – we will never be just another news website. We were founded back in 2018 by a group of students in Norwich, UK – we're still growing and we're always developing. Given the nature of our work, measuring the impact of it is no easy task, and we've probably missed something, but here's a snapshot.
We've created informing and inspiring content that has been seen millions of times in over 130 countries around the world. Our team has delivered inspiring talks to over a thousand young people across the UK. We've helped aspiring journalists gain valuable experience, we've worked with some of the UK's largest youth movements and we've helped many people make their voices heard. We've explained key political issues to the nation on radio, we've been among the first to report some of the biggest breaking news stories and we've brought you exclusive interviews providing insight into some of the people doing their bit to shape our world. Now relaunched as a non-profit, we're increasingly writer-led to ensure we best serve our primary audiences of young people.
SpeakerPolitics Limited is a digital news media company that is determined to be different, so we've answered some commonly asked questions about us.
So, that's our story - now meet our team.
Our team all come from different backgrounds, different places and with different ambitions. However, what brings them all together is a collective enthusiasm for politics and motivation to inspire the next generation. At The Speaker, our culture is one that values collaboration, individuality, openness, laughing often and helping each other – inside and outside of work. Each member of our team is a leader and plays a key role in driving forward our mission.