Introducing our global team - brought together by a collective enthusiasm for politics and motivation to inspire the next generation. Meet the reporters, the creators, the columnists and click a photo to discover more about them.
Founders & Executive Team
Nathan Shoesmith

Nathan co-founded The Speaker in March 2018 and is the Managing Director of The Speaker Media Limited. In this role, Nathan oversees all newsdesk, digital, HR and strategic operations
Contact Nathan

nathan@speakerpolitics.co.uk
linkedin.com/in/nathanshoesmith/
Nathan Shoesmith
Managing Director
George Bowman

George co-founded The Speaker in March 2018. George works with our columnists to deliver the latest opinions on a variety of topics to our global audience.
Contact George

george@speakerpolitics.co.uk
linkedin.com/in/george-bowman-14b477160/
Henry Earl

Henry co-founded The Speaker in March 2018. Henry formerly managed our Social Media team and now works to assist the team where necessary.
Contact Henry

henry@speakerpolitics.co.uk


Emily Oxbury

Emily co-founded The Speaker in March 2018 and is our Director of Marketing & Outreach. Emily is responsible for increasing awareness of The Speaker and also communicates with MPs and other personalities for exclusive interviews.
Contact Emily

emily@speakerpolitics.co.uk
Emily Oxbury
Comms & Outreach
Loïc Chave

Loïc joined the team in October 2018 and is currently our EU News Manager.
About Loïc


Loïc has come a long way since his childhood in a French fishing harbour. He is currently undertaking a Masters at Trinity College (Dublin) but has been a Sociology and Journalism student in France and England. His goal: to try to understand every point of view in our society, with no exclusions. This has significantly increased his passion for political affairs and policy analysis. He seeks to adhere to this ethos in whatever project he undertakes. Human rights defender, feminist, pro-diversity and LGBT+ activist, he is fiercely doing his best to #InspireNextGen.
Loïc Chave
EU News Manager
Jasper Haywood

Jasper joined the team in June 2018 and is currently our Brexit correspondent.
About Jasper

Jasper was born and raised just outside Coventry. At age 16, Jasper and his parents moved to Norfolk. It was here that Jasper began college, which sparked his interest in politics. After college, Jasper read History and Politics at the University of East Anglia.
During his time at UEA, Jasper completed a Parliamentary Policy Report on the likely effects of Brexit on businesses in Norwich South. This experience transformed Jasper's general interest in politics to specifically a concern regarding Brexit. From this, Jasper believes that an approach to reporting this topic should seek to both inform and educate readers. As such, reporting should be concise and clear, whilst leaving the reader with an ability to form their own balanced opinion on the topic.
More widely, Jasper is keen to influence for a living, and is determined to make politics an accessible topic for those who feel disenfranchised or simply uninterested. Jasper has therefore taken part in panel debates and talks at his former college to encourage the next generation of students to become politically active.
Complimenting this, as a recent graduate, Jasper is currently spending time reading widely, both in politics, and also history, whilst furthering his experience in the political sector.
Jasper Hayword
Brexit Correspondent
Adam Walsh

Adam joined the team in October 2018 and is currently a news assistant, bringing the biggest news stories to the wider public from the @speakerpolitics newsdesk.
About Adam

Originally from Grimsby, Adam is currently based in York as a third year undergraduate student studying Media Production: Journalism (BJTC) at York St John University. Adam has experience writing news stories for his local student publication The Yorkie, of which he is a founding member, as well as this he has a monthly news show broadcast from York-based community station, Two Rivers Radio. Adam hopes to continue his studies at postgraduate level through a politics related course next year.
Adam Walsh
News Assistant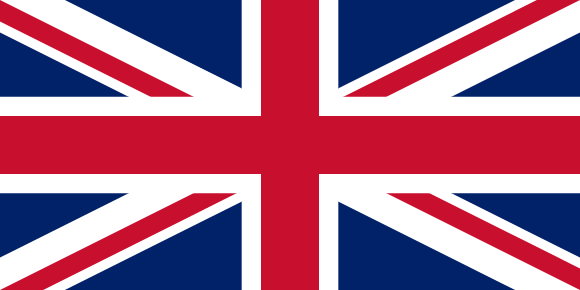 Henna Sharma

Henna joined the team in October 2018 and is currently our social media manager, responsible for managing our Instagram profile.
About Henna

Henna is an English literature graduate from Keele University and has worked as a journalist for many media outlets such as MailOnline, Sky News and BBC. Other keen interests include social media, script writing and music.
Henna Sharma
Social Media Manager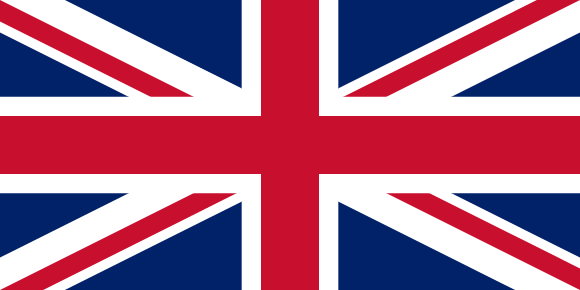 Daniel Crossman


Daniel graduated from the University of Winchester in 2018 with an undergraduate politics degree. Daniel considers himself a Centre-leftist on the political compass and have a strong interest in both local and foreign affairs.
About Daniel

Daniel has featured in "The athlete" a short mockumentary which won its age category at the Southbank film festival in 2011. The short film was also screened in Chicago. The main areas of politics that interest Daniel include but are not limited to, Brexit, The Trump presidency, Race Relations in America and Britain, and the #MeToo movement. Daniel's views are informed by academic sources as well as personal observations from print media. He is a passionate anime, gaming, comic-book, and Sci-Fi enthusiast.
Daniel Crossman
Columnist


Nicola Philcox

Nicola is a Sixth Form student who was born in the Cornish County yet raised in Norfolk.
About Nicola

Nicola is currently studying History, Politics and Sociology and has a particular interest with those involved in Parliament and how equality within it has increased in the past and what it still has to achieve.
Nicola Philcox
Columnist


Osarhiere Akpata

Osarhiere was born and raised in Lagos, Nigeria
About Osarhiere

As a Law with Politics student at University of Manchester, she was involved in Aspiring Young Africans Society, as well as organising and coordinating political debates on African politics and with a Model United Nations Society.
Osarhiere Akpata
Columnist


Olive Lineham

Born and raised in the U.K, Olive is currently studying Politics and International Relations at The University of Sheffield.
About Olive

An activist, dancer and aspiring journalist, Olive has written for a variety of publications including Reuters and her university's newspaper and is interested in global news.
Olive Lineham
Columnist


Ian Bolland


Ian completed his MA in Media & Politics in 2018 at the University of Liverpool, covering the topics of Peace Processes, Public Service Broadcasting, Middle East politics as well as Theories and Economy and Society Modules.
About Ian

Prior to his MA, Ian studied journalism at Liverpool John Moores University and worked in the industry for three years writing articles about business and sport, and is currently a Web Content Editor at a publishing firm covering life sciences.
Ian Bolland
Columnist