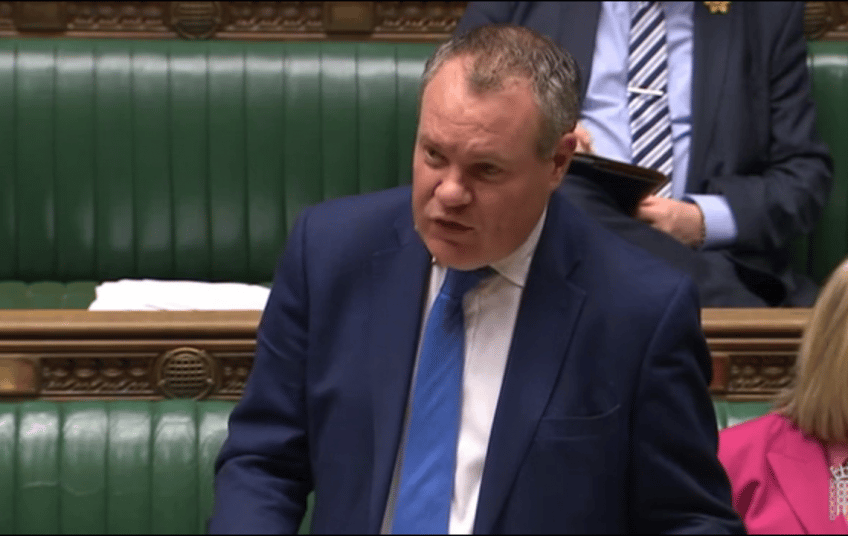 Conor Burns has resigned from his post as a Trade Minister.
In a tweet on Monday morning, Mr Burns said;
With deep regret I have decided to resign as Minister of State for International Trade. @BorisJohnson will continue to have my wholehearted support from the backbenches.
Mr Burns' resignation comes as the House of Commons Committee on Standards recommended he face a seven-day suspension from Parliament for abusing his privileged position in an attempt to intimidate a member of the public.
An investigation by the Commons Standards Commissioner found that Mr Burns "put personal interest before the public interest by suggesting that he would take advantage of his public office to pursue his father's financial dispute".
It is understood that the MP for Bournemouth West wrote to an individual, using House of Commons stationary, who was in dispute with his father over the repayment of a loan, warning that he could raise the matter in Parliament.
Mr Burns has been an MP since 2010. He was appointed as Minister of State for Trade Policy on 25 July 2019, one responsibility of which is overseeing the policy on future free trade agreements.
While Mr Burns has resigned as a minister, he currently remains an MP. In their report, the Committee recommended that Mr Burns should apologise in writing to the Commons as well as face a seven-day suspension, saying that they reserve the right to take further action if they feel that Mr Burns has not 'complied with the spirit as well as the letter of this recommendation.'
10 Downing Street has said that Mr Burns will be replaced "in due course".