Good Friday Morning.
Friday 1 February 2019 |  58 days until Brexit
Briefing By Sam Haut and Nathan Shoesmith
Three Points You Need To Know As You Wake Up
MPs Holiday Cancelled
The leader of the House of Commons, Andrea Leadsom, has confirmed that MPs will have their week off in February cancelled in order to help deal with the legislation accompanying Brexit that needs passing before exit day. As Brexit gets closer and the way in which it will go forward remains unclear, the Foreign Secretary Jeremy Hunt has admitted that the day on which Brexit occurs may have to be delayed.
Corbyn warns MPs over backing Brexit Deal for cash
Labour leader Jeremy Corbyn has warned his MPs against backing Prime Minister Theresa May's Brexit deal in exchange for cash for their local constituencies. The Labour leader hit out after one of his backbenchers told Downing Street to "show us the money."
Brexit becomes MoD's 'highest priority'
According to reports, preparing for a no-deal Brexit scenario is now the "highest priority" of Britain's Ministry of Defence. It is thought around 3,500 military personnel could be deployed in the event of a no deal.
Today's Newspaper Front Pages                   

The Metro – Asda loses appeal over pay dispute between back room staff and shop workers
Daily Express – Former EU security chief says UK forces have 'leading role' protecting Europe after Brexit
The Daily Telegraph – Stopping Jack Shepherd's legal aid could see other criminals evade justice and flee country says David Gauke
i – Conservatives leaders accused of 'PR stunt' to pressure Brexit vote MPs over holidays and cancelled half-term break
The Independent – Trump backs down in US intelligence chiefs row after admitting he hadn't read 'complete' testimony on Iran and North Korea
The Guardian – EU fears short article 50 extension will mean no-deal Brexit in June
The Daily Mirror – Ukip leader asks Queen to suspend parliament to stop Remainers 'thwarting Brexit'
The Times – We may need to push back leaving date, admits Hunt
What To Watch Today
In a bid to win votes for May's Brexit deal, a proposal to give cash to areas that voted for leave to get Labour votes, but no definitive agreement has been reached.
And In Other News…
Polar vortex in the US continues as the death toll of the storm has risen to eight as record low temperatures continue across the Midwest, and remain that way till at least Saturday.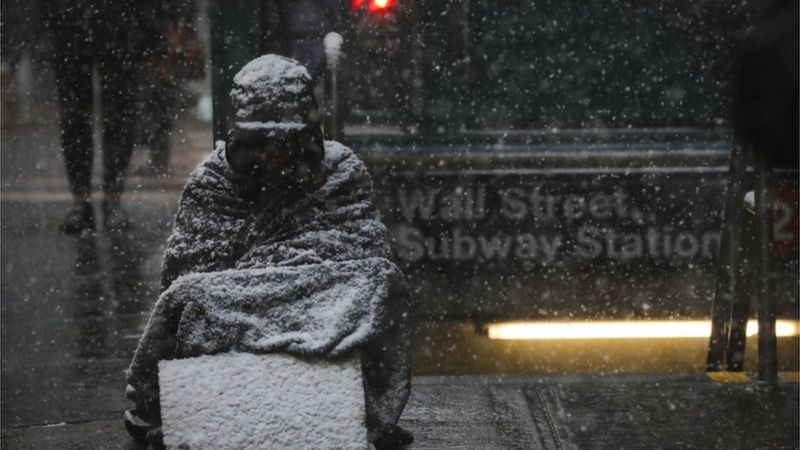 — 
You're Up To Date
The Speaker. 2019