Good Tuesday Morning.
Tuesday 5 February 2019 |  52 days until Brexit
Briefing By Nathan Shoesmith & Sam Haut
Three Points You Need To Know As You Wake Up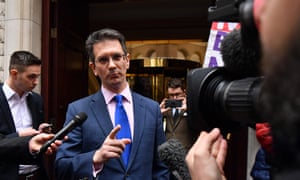 Theresa May set to address border fears on visit Northern Ireland 
UK Prime Minister Theresa May will visit Northern Ireland today as she attempts to calm fears about the potential for a hard border in Northern Ireland after Brexit. The PM is also expected to speak with local businesses before heading back to Brussels.
Government deals with companies over Brexit leaked
A leaked document, which has now been more widely publicised, has shown that the Government offered Nissan £80m in 'support' in a series of Brexit assurances following the vote to leave the European Union. The news comes after Nissan announced it would be scrapping plans to made its new X-Trail model in the UK.
'The Alternative Arrangements Working Group' meets for the first time
A group of MPs has met with the government for the first time to discuss alternative arrangements to the proposed Irish border backstop. The group which met at the Cabinet Office included Iain Duncan Smith, Nicky Morgan and Steve Baker. However, EU leaders have continued to rule out making changes to the backstop.
Today's Newspaper Front Pages

The Metro – Midwives 'not telling pregnant women sex of babies over abortion fears'
Daily Express – 'serious consequences ' Italy bank chief admits no-deal brexit risks 'major repercussion'
The Daily Telegraph – Female entrepreneurs get 157 times less funding than men, Treasury report finds
i – Brexit: Angela Merkel offers Theresa May a lifeline as she calls for 'creative solutions' to Irish backstop
The Independent – Nearly half of Americans say Trump administration is doing 'worst job of governing in their lifetimes'
The Guardian – Nissan was offered secret state aid to cope with Brexit, minister concedes
The Daily Mirror – Britain 'faces return of Costa del Crime' if Brexit means losing European Arrest Warrant
The Times – Liam Neeson: I wanted to murder a black man
What To Watch Today
Today in the UK House of Parliament, there will be discussions on Crime and Justice. Theresa May will be visiting Northern Ireland as the UK gets closer to Brexit exit day.
And In Other News…
Thousands of air passengers were left stranded on Monday after air regulators grounded the airline, Turkmenistan Airlines for safety reasons.

This photo of Turkmenistan Airlines is courtesy of TripAdvisor
— 
You're Up To Date
The Speaker. 2019