Good Thursday Morning.
Thursday 17 January 2019 |  72 days until Brexit
Briefing By Nathan Shoesmith & Sam Haut
Three Points You Need To Know As You Wake Up
May facing increasing pressure after Brexit deal collapse
MPs reject motion of no confidence in government
 MPs voted last night to reject the motion of no confidence in the government tabled by Jeremy Corbyn, by a majority of 19. Theresa May was largely expected to win the vote, contrary to the crushing defeat she faced on Tuesday night where the House of Commons opposed her Brexit deal overwhelmingly.
Cross party talks start now says May
 Theresa May announced following the vote last night that cross party talks over the way forward for Brexit were starting that very evening. However, it is uncertain whether the talks will go ahead, with party leaders fearing Mrs. May will still stick to her red lines. Multiple key MPs including Jeremy Corbyn have called for the Prime Minister to take 'no-deal' off the table following the vote. 
Trump urged to delay State of the Union address
President Trump has been urged to delay the State of the Union address amid the US Government shutdown. The House of Representatives Speaker, Nancy Pelosi said "Sadly, given the security concerns and unless government reopens this week, I suggest that we work together to determine another suitable date. Both the US Secret Service and the Department of Homeland Security have not been funded for 26 days now – with critical departments hamstrung by furloughs." 
Politics On Today's Front Pages…
The Metro – Theresa May 'disappointed' Jeremy Corbyn shunned meeting after vote
Daily Express – 'Within the next few days the Government will likely collapse –Labour gloats over UK chaos
The Daily Telegraph – Gove writes his own obituary, as Brexiteers insist that their moment is about to arrive
i – Jeremy Corbyn under mounting pressure from Labour MPs to back a second EU referendum
The Independent – Trump coal-lobbyist EPA nominee says climate change 'not the greatest crisis'
The Guardian – Four Americans killed in Syria blast claimed by Isis
The Daily Mirror – Tom Watson delivers brutal speech accusing Theresa May of 'humiliating' Britain
The Times – Toxic Oxfam offices riddled with bullying, racism and sexism, inquiry finds
What To Watch Today
After the failed vote of no-confidence by Labour's Jeremy Corbyn, look to see if May tries to bounce back after their defeat to salvage what political leverage her government still has. 
And In Other News…
The world's current largest super collider will soon be overshadowed by an even larger hadron collider that is in the works by the physics research group CERN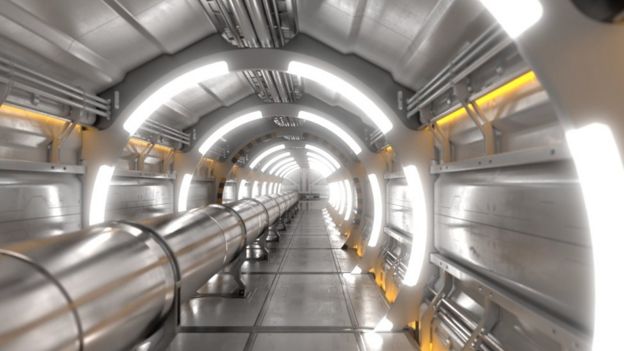 — 
You're Up To Date
The Speaker. 2019