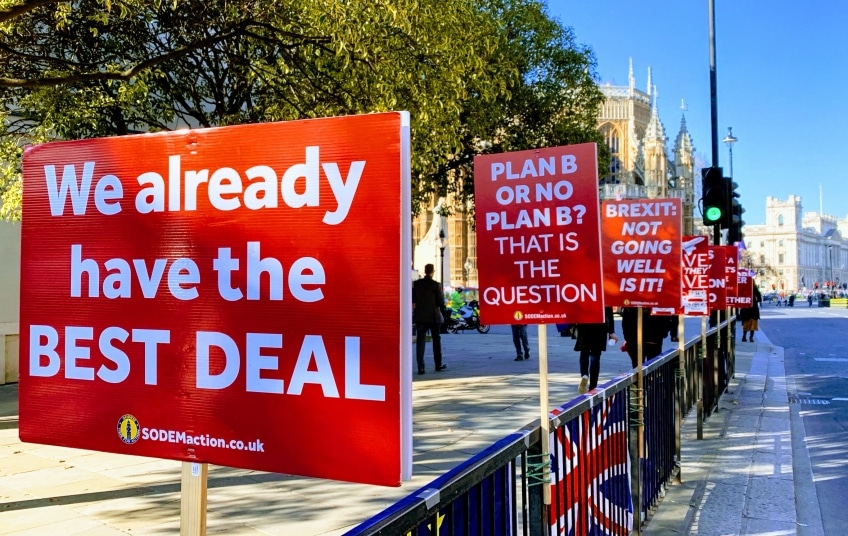 Since Boris Johnson's defeat on Tuesday night, the general public have been met with a number of resignations and defections as a result of the night's vote.
Just days before the vote was to take place news broke that any Conservative MP voting aye in Tuesday night's vote would have the whip removed and would be forced not to stand as Conservative at the next election. Despite debate over whether this was a vicious rumour, 21 MPs were told they were to be deselected from the Conservative Party the following morning. To the appalment of opposing MPs and the general public, the 21 MPs included a number of long-standing and well-regarded public figures, including former Chancellors to the Exchequer, Ken Clarke and Philip Hammond, and recent Conservative leadership candidate, Rory Stewart.
In the Commons, Jess Phillips, MP for Birmingham Yardley, confronted the government on their decision to remove MPs based on their decision to vote for the bill calling current ministers 'cowardly' and their behaviour an 'abomination'.
In response to the decision taken by Boris Johnson's government, this hasn't stopped those that were deselected from making the move to stand as independent if a General Election is called. Rory Stewart, MP for Penrith and Border, told Radio 4's Today programme that he would stand as independent, however commented saying 'This really should be a choice for local conservative associations and not a central decision. This is not a conservative way of behaving.'
Unprecedented defection
Aside from Tuesday night's decision to withdraw the whip, MPs from both sides of the house have taken the decision to defect to the Liberal Democrats.
During the live broadcast of Tuesday night's emergency debate, Dr Philip Lee, MP for Bracknell, crossed the floor of the House of Commons to join the Liberal Democrats in protest against the government's decision to push for a No-Deal Brexit. However, such a defection has been met with anger from LGBTQ+ Liberal Democrats, as Dr Lee's voting record is well-known for being less liberal on issues affecting the LGBTQ+ community.
This morning, former Labour MP for, Luciana Berger, also defected to the Liberal Democrats. Well-known for her stance against Labour anti-Semitism, it is believed that the Wavertree MP defected partially in protest against Labour's handling of the anti-Semitism scandal. Ms Berger said that the Liberal Democrats were also "unequivocal in wanting to stop Brexit" and that offered a "vital, positive alternative" to the Labour and Conservative parties. She was also one of 7 MPs who left their former parties to form the anti-Brexit party, Change UK, at the beginning of the year. She joins Chuka Umunna, also a former Labour and Change UK MP, after his defection to the Liberal Democrats back in June and former Conservative MP, Sarah Wollaston, who announced her decision to join the Liberal Democrats in August.
 A disappointing resignation
Today was also met with the news of Boris Johnson's brother and colleague, Jo Johnson, was to resign from the Conservative Party and his seat in the Commons in light of the recent events surrounding Brexit. However, despite Boris' Hard-Brexiteer stance, this is not shared by Jo, who campaigned for Remain back in 2016. Jo Johnson took to Twitter to explain the reason for his resignation stating "In recent weeks I've been torn between family loyalty and the national interest. It's an unresolvable tension & time for others to take on my roles as MP & Minister."
 Final goodbyes?
 Alongside this week's stream of resignations, defections and problematic deselections, Conservative MP and former Cabinet Minister, Justine Greening, announced that she would not be standing at the next General Election in response to the ongoing Brexit dispute. Ms Greening, who campaigned for Remain in 2016, when interviewed by the BBC said that a "far better way" of resolving the situation was to offer a referendum on the "different options for Brexit".
With Tuesday night's result still openly in debate across the UK, it is still on everyone's minds what will happen next in this ongoing news-reel of resignations, defections and political retirements, particularly the decisions to be made by the 21 Conservative MPs potentially hanging on to their seats in the Commons.   
Photo by John Cameron on Unsplash