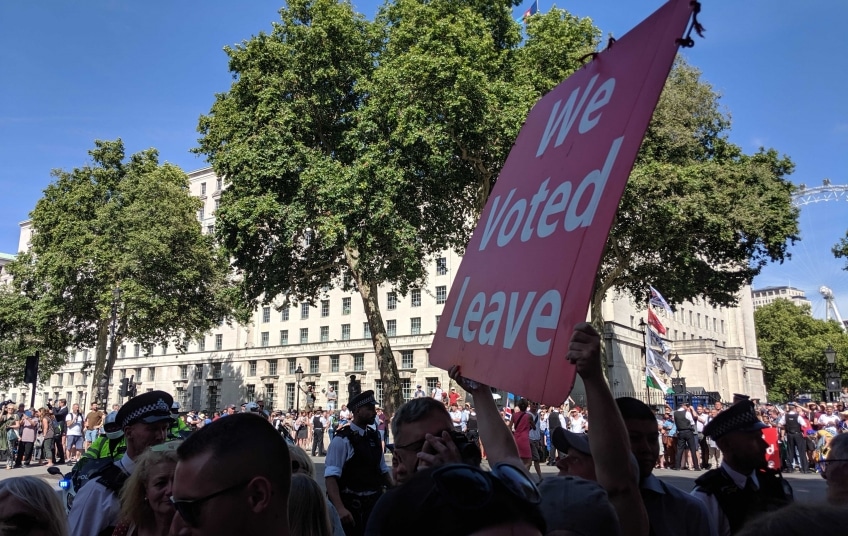 The British Pound fell to a two-year low on Monday following talk of the seemingly increasing likelihood of a no-deal Brexit.
UK Foreign Secretary Dominic Raab has claimed that Britain will be in a better position to negotiate a "good deal" with the European Union after the event of a no-deal Brexit.
Speaking on BBC Radio 4's Today Programme, the MP for Esher and Walton said;
"The prospect of reverting and getting a good deal will be easier after we have left if that is the case. The reason being we do as an independent third country and less subject to effectively the demands of the EU as we are now."
The statement comes after the government has stepped up preparations for a no-deal exit in recent days, with neither the UK or the EU looking likely to budge on red lines. On Sunday, Cabinet Office Minister, Michael Gove write in The Sunday Times that the government is "working on the assumption" the UK will leave the EU without a deal. 
Mr Raab said the UK government wanted to strike a deal with the EU, but said the following;
"I think what people want to know is the reassurance first of all we are going to deliver Brexit by the end of October – that is the massive trust issue here, if you want to frame it in those terms.

"Secondly, while we want a good deal with our EU friends and partners we must abolish the undemocratic backstop. We will keep straining every sinew if a deal is to be done, but the EU will need to move (their position).

"If they don't it is incredibly important we are ready for all eventualities."
The Foreign Secretary also suggested that 'stubborn' behaviour from Brussels would be to blame if there was a no-deal Brexit on 31 October. Discussing the Brexit situation on Sky's All Out Politics podcast, Mr Raab said: "It's not just about the UK's position, it's about what the EU decides."
When asked about the EU being unlikely to reverse their position, Raab said 
"That's for them to decide. They've been pretty stubborn throughout.

"Brexit is a decision taken by the UK people as one in a referendum and the response to Brexit by the EU will be something that they'll need to take responsibility for."