The Labour leader, Jeremy Corbyn has said he would "would relish" a head-to-head TV debate with Theresa May as the prime minister embarks on her campaign to sell her Brexit deal to the nation.
Ms May is aiming to increase support for her withdrawal agreement – approved by EU leaders on Sunday – ahead of the MP's "meaningful vote" next month.
Jeremy Corbyn would "relish" the opportunity to debate with the prime minister about her "botched Brexit deal and the future of our country" a Labour Party spokesman said.
He was responding to a report in The Daily Telegraph suggesting the prime minister would challenge the Labour leader to a TV debate, on a Sunday evening prime-slot.
A government source said this format is "definitely under consideration" but a final decision has not been made.
Mrs May was accused of "running scared" of TV debates during the 2017 general election but her aids are planning a PR blitz over the next two weeks in a last-ditch attempt to win support from MPs.
Ms May will warn MPs that rejecting her plan will "open the door to more division and uncertainty, with all the risks that it will entail". Reports suggested she would seek a TV debate with Mr Corbyn as part of that campaign.
She is due to face the House of Commons again now her plan has won EU approval, and is expected to tell parliamentary colleagues: "Our duty as a parliament over these coming weeks is to examine this deal in detail, to debate it respectfully, to our constituents and decide what is in our national interest.
"There is a choice which MPs will have to make. We can back this deal, deliver on the vote of the referendum and move on to building a brighter future of opportunity and prosperity for all our people.
"Or this house can choose to reject this deal and go back to square one."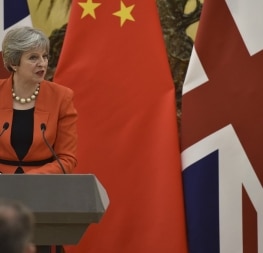 It has been announced that MPs will vote on the Brexit Deal in Parliament on 11 December.