Good Thursday Morning.
Thursday 20 December 2018 |  99 days until Brexit
Briefing By Nathan Shoesmith & Sam Haut
Three Points You Need To Know As You Wake Up
The Labour leader was accused of calling Theresa May a 'stupid woman'
Row at PMQs as Labour leader appears to call Theresa May 'stupid woman'
The Labour leader has denied calling Prime Minister Theresa May 'stupid woman' after he appeared to mutter the words during a clash at PMQs on Wednesday. Multiple Conservative MPs alleged that he muttered the "misogynistic" remark in the last PMQs of 2018 in response to the Prime Minister during what has been described as pantomime exchanges. Mr Corbyn has faced calls to apologise, with Lib Dems MP Wera Hobhouse saying: "It is time Jeremy Corbyn left the 1980s behind." Mr Corbyn told MPs; "During PMQs today I referred to those who I believe were seeking to turn a debate about the national crisis facing our country into a pantomime as 'stupid people'. "I did not use the words 'stupid woman' about the prime minister or anyone else and am completely opposed to the use of sexist or misogynist language in absolutely any form at all."
Labour MP found guilty of perverting the course of justice
Labour MP Fiona Onasanya has been found guilty of perverting the course of justice following a retrial. The MP lied repeatedly to police in an attempt to avoid a speeding charge, and now faces a possible jail term. The MP was accused of colluding with her brother after being clocked speeding at 41mph in a 30mph zone in Peterborough last year. The Labour whip has been removed "with immediate effect", meaning Onasanya has effectively been expelled from the party. 
Uber loses battle to deny drivers rights
Ride-hailing business, Uber has lost a battle in the high-court against giving its drivers basic employment protections such as holiday pay. The company has been part of legal appeals since 2016, when the firm was found to break the law by classing drivers as independent contractors.
Politics On Today's Front Pages…
The Metro – Donald Trump 'could quit as president within weeks to avoid prosecution'
Daily Express – Theresa May's former aid hits out at white paper immigration policy – 'It's Brexit chaos!'
The Daily Telegraph – Polish prime minister warns EU's 'harsh' attitude to Theresa May could derail Brexit
i – Theresa May and Sajid Javid highlight different goals for cutting immigration
The Independent – Trump orders full and immediate withdrawal of US troops from Syriaactions
The Guardian – No-deal Brexit will raise food prices, says Michael Gove
The Daily Mirror – Brexit immigration plans confirmed as Tories allow unlimited 'low-skilled' EU workers until 2025
The Times – Private user messages shared by Facebook
What To Watch Today
International Trade, Women and Equalities and a UN report on the Rohingya Refugee Crisis will all be discussed in the UK Parliament today.
And In Other News…
Elon Musk has unveiled a tube-like system designed for cars wishing to avoid the Los Angeles rush hour traffic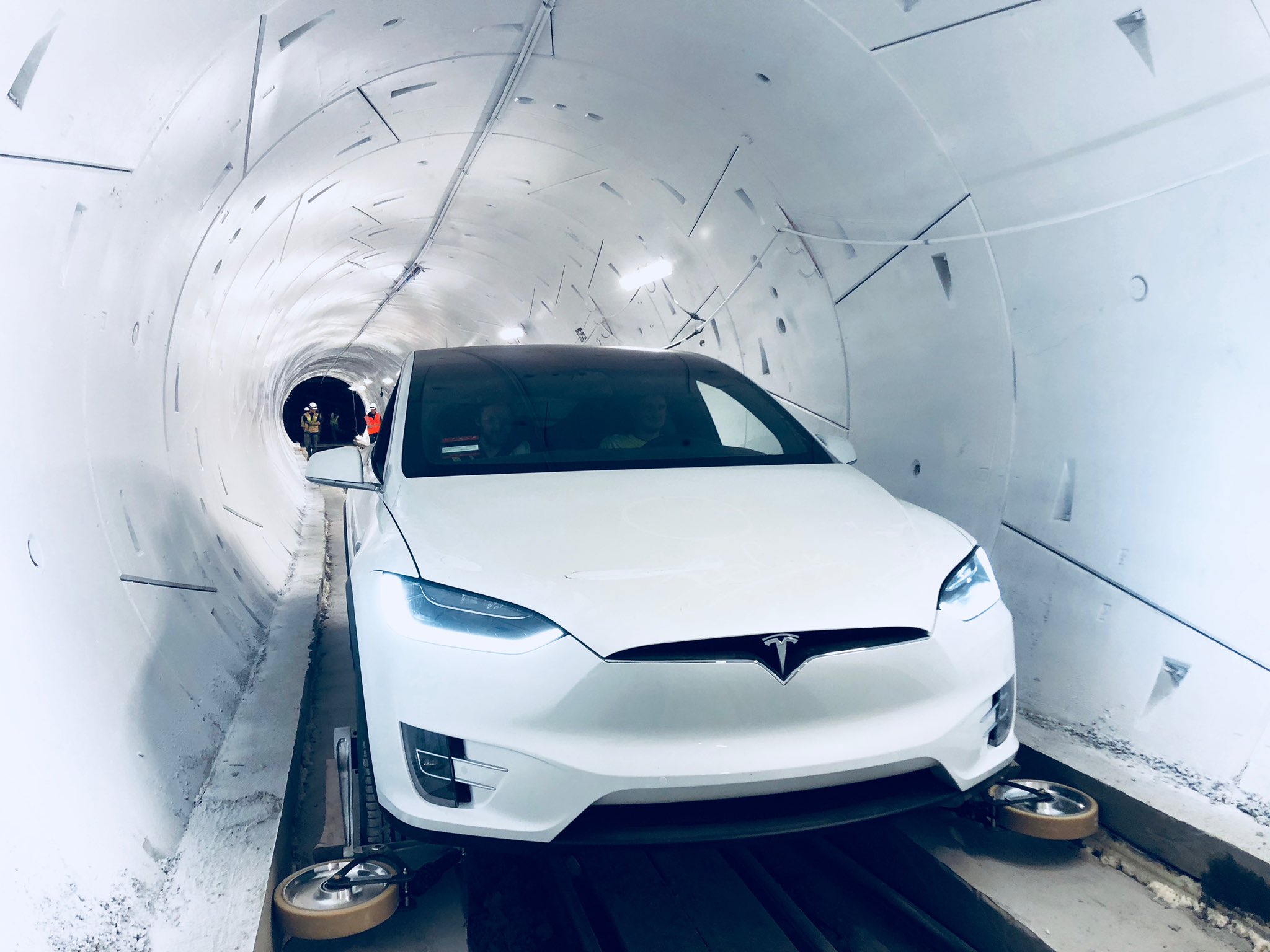 Photo Credit: @elonmusk on Twitter
— 
You're Up To Date
The Speaker. 2018