Good Monday Morning.
Monday 4 February 2019 |  53 days until Brexit
Briefing By Nathan Shoesmith & Sam Haut
Three Points You Need To Know As You Wake Up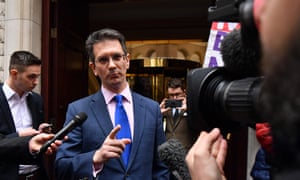 Nissan scraps plans to build new model in UK
Nissan has scrapped plans to build its new X-Trail model in Sunderland – it will instead be built in Japan, largely due to concerns over Brexit 
uncertainty. The news was confirmed by Nissan on Sunday, after speculation in recent days that production would take place overseas.
Leaving without a deal is 'survivable'
The UK's international trade secretary, Liam Fox has said that leaving the European Union without a deal would be 'survivable' although it was in the UK's best interests to secure a withdrawal agreement. Mr Fox told Sky News, "We would be able to deal with that scenario but it wouldn't be in our interest to go there."
Visa-Free Travel for UK Citizens after Brexit
The European Council has proposed that Britons travelling to the EU's borderless Schengen area after the 29 March should be granted visa-free travel for a short stay, up to 90 days, even in the event of a no-deal Brexit. The European Parliament is now expected to turn the proposal into legislation. 
Today's Newspaper Front Pages

The Metro – Plane wreckage found in search for missing footballer Emiliano Sala
Daily Express – Farage reveals very simple way to avoid chaos for both EU and UK
The Daily Telegraph – Women need to be less 'squeamish' about making money, Liz Truss says
i – Rival Brexit wings of Conservative party meet, trying to find tech answer to Irish backstop
The Independent – Trump pulls US out of Cold War-era nuclear weapons treaty with Russia, triggering arms race fears
The Guardian – Maduro warns White House will be 'stained with blood' if Trump invades
The Daily Mirror – Sajid Javid refuses to say Britain will be as safe if there's no deal
The Times – Rail crew shortages lead to 35,000 train cancellations
What To Watch Today
Today in the UK House of Parliament, there will be questions about Education and a debate about Sport in the UK.
And In Other News…
US President Donald Trump has said that sending troops to the crisis-hit country of Venezuela is 'an option'.
— 
You're Up To Date
The Speaker. 2019