Good Friday Morning.
Friday 18 January 2019 |  71 days until Brexit
Briefing By Nathan Shoesmith & Sam Haut
Three Points You Need To Know As You Wake Up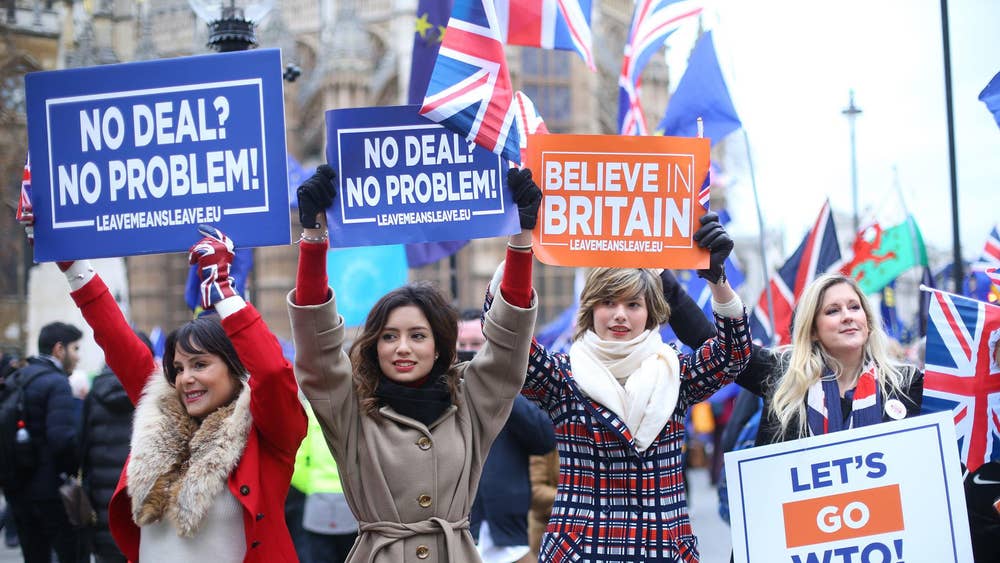 May dealing with the pressure of what to do without a Brexit deal
Ruling Out 'No-Deal' an "impossible condition"
Theresa May has responded to a letter from Jeremy Corbyn demanding that the Government rule out a 'no-deal' Brexit by saying it is an 'impossible condition'. Mrs May said "I note that you have said that 'ruling out' no deal is a precondition before we can meet, but that is an impossible condition because it is not within the Government's power to rule out no deal." Mr Corbyn has refused to meet with the Prime Minister thus far, despite her offering to hold cross-party talks over the way forward for Brexit.
Second referendum on Brexit 'would take a year to organise'
The government is claiming that a second referendum would take 'a year to organise', after Theresa May met with MPs on Thursday. Dominic Grieve, calling for a People's Vote, has said that the timetable on how long a referendum would take is "simply wrong" and "misleading"
Billboards show MPs old tweets about Brexit
Billboards around Dover in Kent are showing old tweets from MPs and their previous views over Brexit. The group behind the billboards said they "remind the public of the statements and promises made to us by our MPs". The tweets included one by Dr Liam Fox, claiming a Free Trade Agreement with the EU would be "one of the easiest in human history".
Politics On Today's Front Pages…
The Metro – AA reminds old people about 'hanging up car keys' after Prince Philip crash
Daily Express – 'Treacherous' Hammond's plot to withdrawal Art 50 and block no deal
The Daily Telegraph – Jeremy Corbyn faces split as defiant Labour MPs discuss Brexit deal with ministers
i – Nigel Farage tells Brexit supporters to prepare for second referendum and warns: 'No more Mr Nice Guy'
The Independent – Donald Trump cancels US delegation's trip to Davos summit citing government shutdown
The Guardian – Brexiters optimistic that May will stand firm on customs union
The Daily Mirror – Tory austerity undermined trust in Government says damning leaked official study
The Times – Theresa May to block John Bercow's peerage
What To Watch Today
May is set to continue cross-party talks before heading to Chequers at the weekend.
And In Other News…
The Duke of Edinburgh was involved in a car crash near the Sandringham Estate on Thursday but is not thought to have been injured.
— 
You're Up To Date
The Speaker. 2019