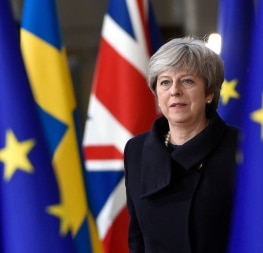 They say a lot can happen in a week in politics, and this week we have already had the Brexit vote – the endgame of nearly 2 years – aborted, a Prime Minister face off a leadership challenge, narrowly, and now hopes of a breakthrough with the Irish backstop have been dashed. 
The Prime Minister has spent the day in Brussels seeking Brexit concessions from EU leaders. Theresa May hopes that the EU will offer her legal assurances regarding the backstop, and that this will be enough to reduce the chances of her government losing the crucial vote when it returns to Parliament. It is believed that this will be before January 21, although the Liberal Democrats are pushing to prevent MPs breaking for Christmas recess until a vote is held.
The Prime Minister told reports as she entered the summit that she was not expecting any immediate breakthroughs, despite promising MPs that she will get legally binding assurances. This was compounded by fellow EU leaders and governments. The German Parliament voted to prevent any renegotiations, and Emmanuel Macron, the French President, said that the EU cannot reopen the legal negotiations. European leaders did confirm however that they were to offer clarity in regards to some aspects of the backstop, but whether this will appease those in her own party, the DUP, Labour, the SNP, and the Liberal Democrats is yet to be seen. In terms of Ireland itself, Leo Varadkar, Irish Taoiseach, warned Mrs May not to renege on her proposed backstop, after holding a lengthy one-to-one meeting, ahead of the visit to Brussels. 
Jeremy Corbyn has also responded to Theresa May's attempts to dampen expectations. He said "It is clear there will be no changes to the deal the PM brought back last month. Theresa May herself says she isn't expecting a breakthrough. "There must be no more dither and delay, or attempts to run down the clock in an attempt to deny parliament alternative options." 
The sense of 'other options' is growing, and could signal that the Labour Leadership is warming to the idea of a second referendum, or a so-called People's Vote. They could join the Liberal Democrats in this respect, with their leader Sir Vince Cable, arguing that no Brexit is a real option.