Flights heading to and from Hong Kong International Airport have been cancelled as thousands have gathered for the fourth day of protests at the airport.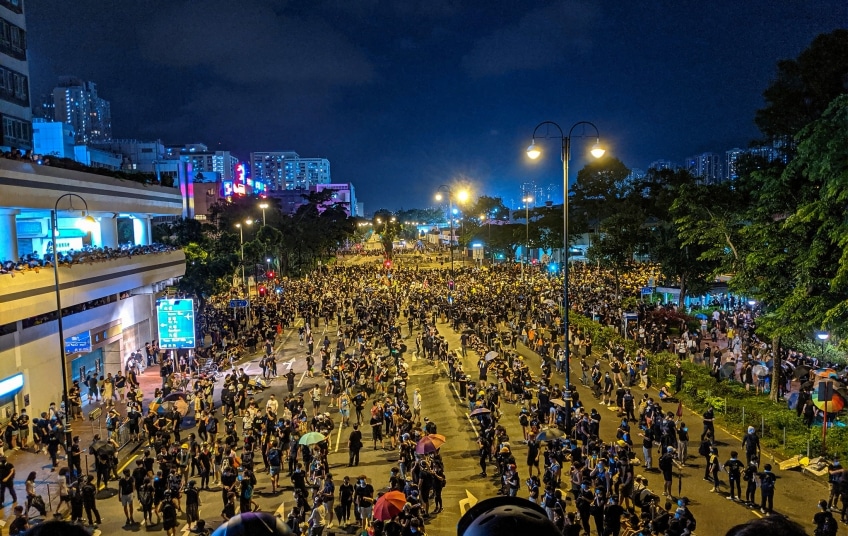 Passengers have been told not to travel to the airport, which is one of the world's busiest transport hubs, serving 75 million passengers last year. 
Mass demonstrations and protests were sparked more than two months ago by the controversial extradition bill. The bill, introduced in April, would allow people accused of crimes against mainland China to be extradited. Critics feared those sent to the mainland could face unfair trials and argued that China could also gain more control over Hong Kong through the bill. In July, Hong Kong's leader, Carrie Lam confirmed that the bill would be suspended, but protests have continued.
Protesters fear that the bill could be revived unless it is completely shelved. Protesters are also now demanding more, including amnesty for all arrested protesters.
Many have criticised the treatment of protestors by police – on Sunday, videos on social media showed officers firing tear gas in enclosed railway stations and beating people with batons. 
On Monday, the Chinese authorities said;
"Hong Kong's radical demonstrators have repeatedly used extremely dangerous tools to attack police officers, which already constitutes a serious violent crime, and also shows the first signs of terrorism emerging,"
Some inbound flights to Hong Kong that set off before the cancellations have been arriving, with passengers met by crows of protestors holding warning signs such as "Don't trust the police".
By 21:00 local time (14:00 BST), protestors had largely cleared out of the airport for the night, but protests show no sign of stopping in the coming days. Some protestors have moved to the Wan Chai district, where it is understood protestors have delivered a letter to police, urging them to stop firing tear gas.
Photo Credit: Studio Iceno via Flickr, under licence (CC BY 2.0)