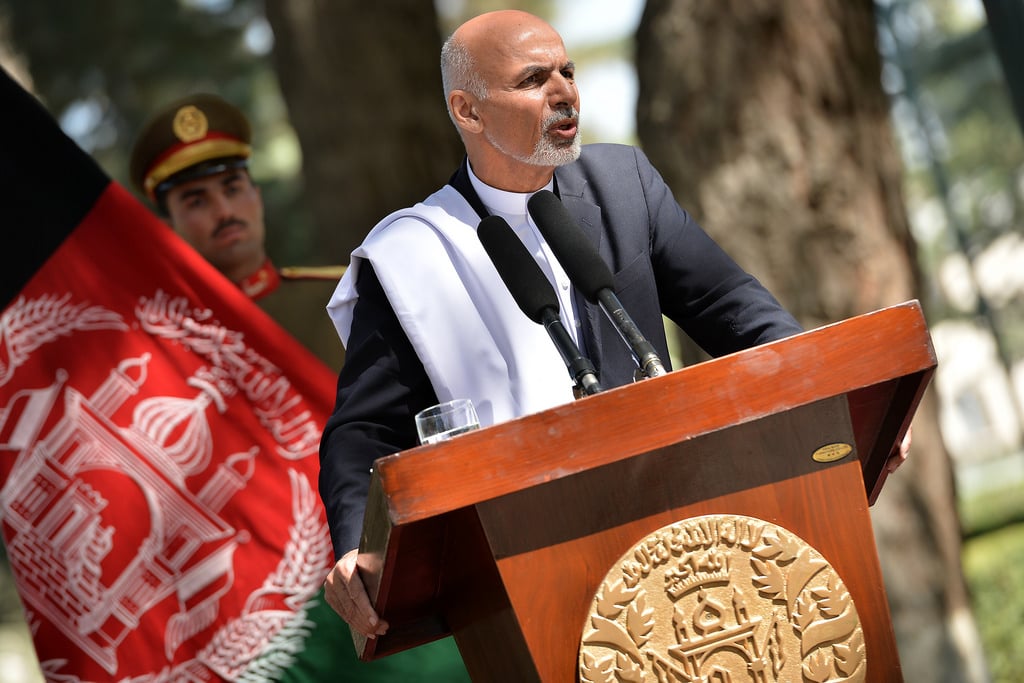 A long-due election in Afghanistan has been interrupted by deadly attacks – leaving dozens of people killed or injured – and a new biometric voting system scratching on Afghanistan prioritising parliamentary elections.
Some 8.8 million Afghans were expected to vote on Saturday during the country's parliamentary elections. And despite threats by the Taliban and ISIS, voters made it to the polling stations amid gunfire, explosions, suicide attacks, and great personal risks.
The reason: Stakes were high in these elections for Afghanistan. A political and parliamentary reform would challenge the dominance of warlords and the politically corrupt – replacing them with a younger, more educated generation of politicians. Many Afghans saw this election as a chance for a flourishing democracy which would bring a better life, better jobs, education, and an end to the war against the Taliban.
Though the three-year overdue election ended chaotically as the Independent Election Commission did not even know if all polling stations have been closed by the designated 4 p.m. Accordingly, newspapers have reported inconsistent numbers of voters and polling stations – emphasising the difficulty of collecting data on-site.
Although 54,000 security personnel has been deployed across 21,000 polling stations, multiple attacks occurred during the election. The northern Kabul region was hit hardest when a suicide bomber blew himself up just as the polling ended. At least 15 people died according to BBC News.
In proximity, thousands of outraged voters blocked a road after waiting more than five hours for a polling station to open said Mohammad Azim, the governor of Qarabagh district.
In the city of Kunduz, another three people were killed, and 50 others were injured. Police officers were also attacked in central Ghor province where at least four people were killed although some reports predict the number to be higher.
In other incidents, at least three people were killed while another 30 people were severely wounded. Among the victims were police officers said Najib Danish, a ministry spokesman of the Police and Interior Ministry officials.
In addition to the attacks, polling stations struggled with voter registration and a new biometric system aimed at avoiding fraud.
The system created enormous confusion because many who were trained to use the system did not come to work while polling stations did not even receive the machines until a month before the elections – making it impossible to test their functioning.
"The people rushed like a flood to the polling stations, but the election commission employees were not present, and in some cases, they were there, but there were no electoral materials, and in most cases, the biometric systems were not working," he said. Hence, some provinces such as Kandahar and Ghazni, voting has been delayed as well as in 11 of the country's nearly 400 districts.
The kafuffle of attacks and the malfunctioning of the biometric system threatens the credibility of Afghanistan to prioritise democratic parliamentary elections. Though, the elections can be seen as an achievement: While turnout will be low in insecure areas, many voters cast their vote – showing to the Afghan officials and security forces that Afghans yearn for a legitimate parliament.
"The long lines at many polling stations today, despite the threats and violent attacks by the Taliban and Daesh, clearly demonstrate that the problem with Afghan elections is not the enthusiasm of Afghan voters for a democratic future," said Wilder.
A 55-year-old Baksh who wants to see a new generation of politicians take power in Afghanistan's 249-seat Parliament and who regrets the current domination by warlords and corruptors said: "We don't care about their threats. The Taliban are threatening us all the time,". "They have done zero for us."
Afghan President Ashraf Ghani who cast his vote at the beginning of the election congratulated Afghans on another election and praised the security forces for their efforts to secure this election: "I thank you from the bottom of my heart,".
The provisional results of the election will not be released before mid-November, and final results will not be out until later in December. Some polling stations could not open before 1 p.m. on Saturday, and therefore, some voters still have to cast their vote today.