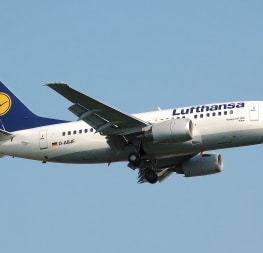 German airline Lufthansa has resumed flights from Cairo, the Egyptian capital after it cancelled services on Saturday due to security concerns.
On Saturday, both Lufthansa and British Airways cancelled services from Cairo airport for "security reasons". The UK Foreign Office have updated their travel advice to say 'there is a heightened risk of terrorism against aviation'.
Lufthansa flights resumed on Sunday, but it understood that British Airways services will continue to be cancelled for seven days. 
A spokesman for British Airways said on Saturday;
"We constantly review our security arrangements at all our airports around the world, and have suspended flights to Cairo for seven days as a precaution to allow for further assessment.

"The safety and security of our customers and crew is always our priority, and we would never operate an aircraft unless it was safe to do so."
Full advice from the UK Foreign Advice on travel to Egypt can be found here. Passengers affected by the British Airways flight cancellations are advised to contact the airline on 0844 493 0787 for further information.