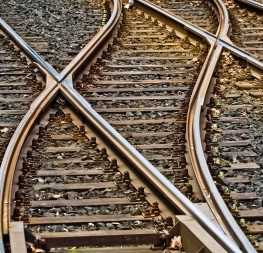 Transport Secretary Grant Shapps announced that the government will launch a review into the planned high-speed rail link HS2, with a "go or no-go" decision to be made by the end of the year.  
The review will examine whether the benefits of the project still stand. It will consider multiple factors, including the costs of the project, its environmental impact, whether the benefits to the economy are still valid, and what the added costs of either cancelling or changing the project would be. 
"Just because you spent a lot of money on something should not mean that you just carry on ploughing more and more money into it," Shapps said.
First tabled in 2010, the HS2 line was eventually confirmed in 2016 and will connect London, the Midlands and northern England. The first section is currently due to open in 2026, running between London and Birmingham. With trains reaching speeds of 250mph, upon completion the new rail line is expected to significantly cut down travel time for passengers travelling between London and cities such as Liverpool, Leeds, Manchester and Sheffield.
Many have argued in favour of HS2 for the expected benefits it will bring to the Midlands and the North. In June, business leaders wrote an open letter to the incoming prime minister maintaining that the project was "vital", as it "will spread the flow of investment across the Midlands, the North of England and into Scotland".
For those in support, the review has not been viewed as a good sign for the future of HS2. Labour peer and former Transport Secretary Lord Adonis said the review is "as stupid as you can get" and will "screw Birmingham and the North". The Liberal Democrats also referred to it as "predictable" and a "failure for the North".
But HS2 has not been without its controversies. In particular, there have been increasing concerns about the cost of the project. Last month the HS2 chairman, Allan Cook, warned that it could cost another £30 billion, on top of the current £56 billion budget.
In May, a House of Lords Committee report said that HS2 risks "short changing" the North, not only offering little economic benefit to northern cities, but the overspending on the initial southern phases of the railway equally make it likely that the northern sections of HS2 will never be built. In light of these reservations, the report recommended a review of the costs and benefits of the project before it went ahead.
Scepticism is widespread, with calls for the project to be scrapped altogether abundant. Campaigns are making the case against the project for business and environmental reasons alongside the overrunning costs and delayed progress.
Nevertheless, the review has been criticised for only adding further costs to HS2 by "introducing new delay and confusion".
While this does not mean the end for HS2, a decision by the end of the year will be a welcome end to the uncertainty surrounding the project.