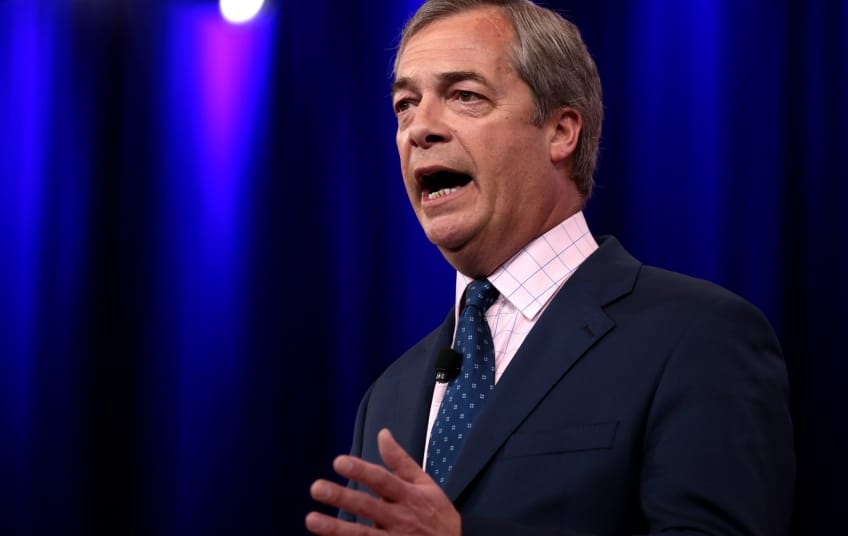 The leader of the Brexit Party, Nigel Farage has claimed that 10 Downing Street offered jobs to his candidates in an effort to get them to stand down ahead of the upcoming general election.
Speaking to Sky News, Mr Farage said that "every single one of the Brexit Party candidates has come under intimidation." He claimed that candidates had received "thousands" of communications trying to get them to stand down, and that "even officials from Number 10 ringing up candidates and offering them jobs if they stand down."
The Conservatives have denied the claims, including claims that eight members of Mr Farage's party were offered peerages in the House of Lords on the condition that they stood down.
The Brexit Party recently announced it would not stand candidates in seats won by the Conservative Party in 2017, in order to reduce the likelihood of remain-backing parties winning in these areas as a result of the leave-vote being split. However, the Conservatives have been calling on the Brexit Party to stand down altogether, as they feel that them standing could split the vote at the election.
The claims came this week after the nominations for candidates in the election were closed. 
Photo Credit: Gage Skidmore via Flickr under licence (CC BY-SA 2.0)