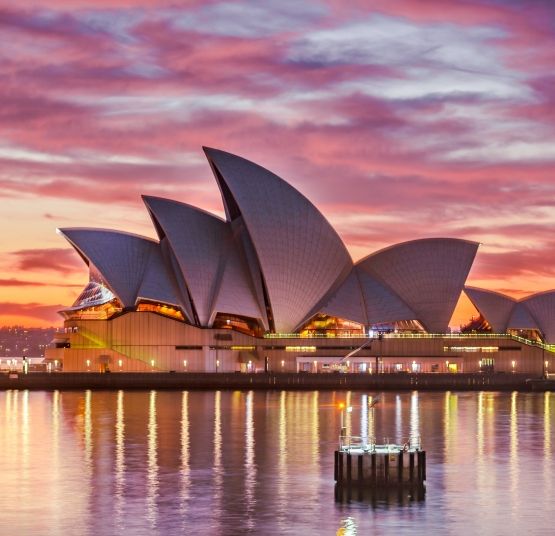 Scott Morrison became Australia's new Prime Minister on Friday after a leadership contest within the ruling Liberal Party.
Morrison beat out Peter Dutton to become Australia's 30th Prime Minister and their 6th in 11 years.
Despite being considered the more moderate candidate in the Liberal Party leadership election, Scott Morrison is no centrist. A conservative Christian, Morrison was a proponent of Australia's infamously tough immigration system during his time as immigration minister.
Originally from Waverley, a Sydney suburb, he grew up in Bronte, another Sydney suburb and had a brief career as a child actor, appearing in a number of television commercials.
Morrison attended the University of New South Wales and gained an honours degree in economic geography.
He became a state director of the Liberal Party for New South Wales in 2000 and directed campaigns for the 2001 federal election and 2003 state election before becoming the inaugural managing director of Tourism Australia.
In 2007 Morrison contested a preselection for the Division of Cook, but lost by 82-8. However, winner Michael Towke, was accused of embellishing his record and branch stacking, resulting in a new ballot – which Morrison won – allowing him to contest the 2007 federal election and enter parliament. The allegations were later proved false.
He served a number of shadow ministerial positions under Malcolm Turnbull's opposition front bench, before continuing on the shadow front bench after Tony Abbott gained control of the party.
When Abbott won the 2013 federal election, Morrison assumed the position of Minister for Immigration, launching a number of controversial programmes aimed at toughening up Australian immigration.
He was known as being openly hostile to the media during his time in this position, continually refusing to disclose elements pertaining to his portfolio.
A report in 2014 claimed that he had failed to act in the best interest of child migrants; causing serious mental and physical detriment due to the prolonged detention they were subjected to.
He was later moved to minister as social services during a cabinet reshuffle.
Upon Malcolm Turnbull regaining control of the liberals in 2015 – subsequently becoming Prime Minister – Morrison was appointed as Treasurer (equivalent of the Chancellor of the Exchequer).
As Treasurer, he aimed to reduce government expenditure and cut back on social services, whilst also aiming to encourage industry.
Morrison also infamously made a speech in 2017 where he held a lump of coal and stated: 'This is coal. Don't be afraid. Don't be scared. It won't hurt you', in a clear signal of his lack of commitment to tackling climate change.
Despite being a supposed moderate (compared to Peter Dutton), Morrison opposed same-sex marriage and attempted to amend the 2017 Marriage Amendment Bill (that legalised same-sex marriage) by allowing parents to remove children from classes where 'non-traditional marriage' was taught. His amendments failed.
Australia's new Prime Minister may have been seen as a moderate, but it is clear that his politics are far from centrist.
It awaits to be seen how the conservative Scott Morrison adapts to his new position, but he will have to adapt fast with Australia's next federal election set to occur by the end of 2019 and opposition leader Bill Shorten surging ahead in the polls.