Good Friday Morning.
Friday 14 December 2018 |  104 days until Brexit
Briefing By Sam Haut
Three Points You Need To Know As You Wake Up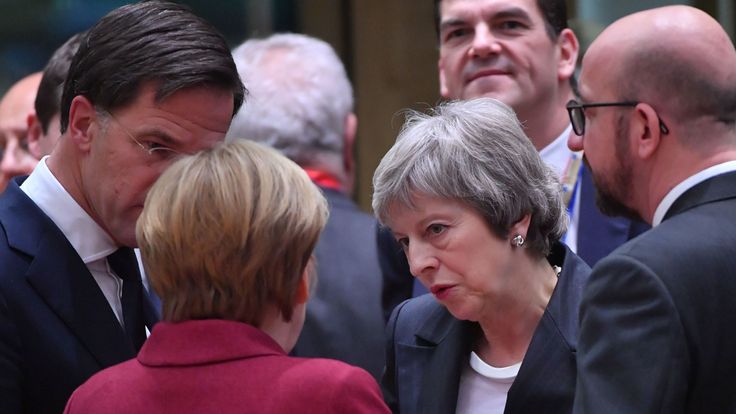 Theresa May speaking with EU leaders at the summit in Brussels
President Trump's inauguration fund under federal scrutiny
Following the sentencing of Michael Cohen, and the seizure of of his business dealings in a federal probe, investigators are allegedly looking into how the cost of Trump's inauguration grew to $100 million and where that money was actually spent. According to an official on the president's inauguration committee, Rick Gates, all the money spent has been accounted for. However Gates has acknowledged in court earlier this year that he pocketed some of that money.
Accused Russian agent Maria Butina has plead guilty to conspiracy
The guns rights activist admitted to a charge of conspiracy at a court in Washington DC after she allegedly tried to infiltrate the National Rifle Association for the Kremlin in an attempt to influence US policy. After initially pleading not guilty, Butina could face up to six months in prison and is said to be cooperating with investigators. While this may seem like an isolated incident, it is worth keeping in mind the larger context the various attempts, both successful and not, that Russia has taken to try and influence the United States government.    
May attempts to work with EU for a passable Brexit deal
Theresa May, in an attempt to get her leave deal passed through parliament, has tried negotiating with EU27 leaders to create a deal more palatable for MPs back home. May suggested in Brussels that they create a start date for the UK's new relationship with the EU after the transition period ends in 2020. Irish PM Leo Varadkar said British MPs could seek an extension of revocation of article 50 to avoid a no deal, and that Brexit could be postponed or even tossed if May is not able to reach a deal with parliament by 29 March 2019.
Politics On Today's Front Pages…
The Metro – Saudi Crown Prince Salman 'responsible for the killing of Jamal Khashoggi', US says
Daily Express – 'It's time to stop!' May's allies warn Brexit rebels feuding could rip Tories apart
The Daily Telegraph – Chief whip Julian Smith facing blame for week of Government failures
i – Police could get £970 million funding boost but critics say it's a 'sticking plaster solution'
The Independent – Senate defies Trump and passes resolution holding Saudi crown prince responsible for Khashoggi murder
The Guardian – Hungary complains Brexit will leave it outnumbered in EU
The Daily Mirror – Theresa May confirms MPs won't get a vote on Brexit deal until after Christmas
The Times – Strasbourg gunman is shot dead by police
What To Watch Today
EU leaders are saying that May's Brexit deal is not open for renegotiation, but are happy to talk once parliament has approved the deal May has currently been unable to get through.
And In Other News…
After almost five days of being stuck in a US coal mine in West Virginia, three people trapped inside have been rescued, with a fourth person who had been stuck find his way out after two days.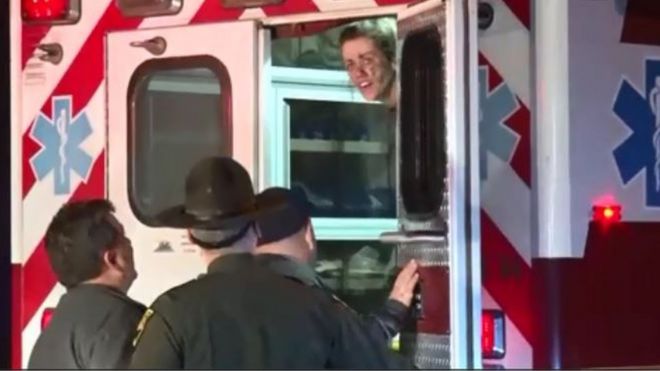 — 
You're Up To Date
The Speaker. 2018