Cover Photo: People's Vote in London 23/03/2019 | Photo Credit: Dave Lunt @dhlunt on Twitter
Huge crowds gathered in central London on Saturday to protest for a second referendum or so-called 'People's Vote'.
The organisers of the People's Vote campaign have gained over four million signatures to revoke Article 50 and say "one million" people joined to march in London today.
Hordes and hordes of campaigners trumped their last turnout in October last year which yielded 700,000 people to the streets, with at least another 300,000 individuals standing for the cause just weeks before we're due to leave.
It comes just after the EU agreed on an extension to Article 50 this week, following Theresa May's two huge failures to get her deal through the House of Commons.
Campaigners and protesters began their walk on Park Lane at 12 pm before meeting for several speeches at Parliament Square.
The extension means Brexit will be delayed until April 12 at the earliest but considering the little time between now and then, it is unlikely May will be able to change it substantially in order to hold another vote.
And even if she does change the deal and hold a third meaningful vote, it is not guaranteed that parliament will support it, which ultimately makes the chances of crashing out without a deal on April 12 – far more likely.
Among those attending the march were Labour's Tom Watson, Anna Soubry (Independent), Conservative Justine Greening and Mayor Sadiq Khan.
Tom Watson took to Twitter to directly address the prime minister and emphasise the significance of the sheer numbers in attendance – marching to have a final say about Brexit.
He tweeted: "The Prime Minister claims she speaks for Britain. Well have a look out of the window Prime Minister. Open your curtains. Switch on your TV. Look at this great crowd today. Here are the people. Theresa May: you don't speak for us."
Meanwhile, in Nottingham, Nigel Farage led a 'Leave Means Leave' demonstration which produced a comparably underwhelming 200 people marching to reinstate what they voted for in 2016.
While on the march, Farage told NottinghamshireLive: "They can march all they want. They can bus people in, they've got millions to spend, they can do what they like.
"But the fact is, they are in the minority and there is no great appetite in this country for another referendum and they know it."
He added that whilst he had been Brussels he watched Theresa May "reduce our nation" to a "state of humiliation".
But despite what MPs think of the current state of affairs, it is clear the public is tired of the party politics and archaic jargon that Brexit has become known for, with millions of people – regardless of their stance – left feeling betrayed by their political system.
Photos From The March:
 Sam Arnold on Twitter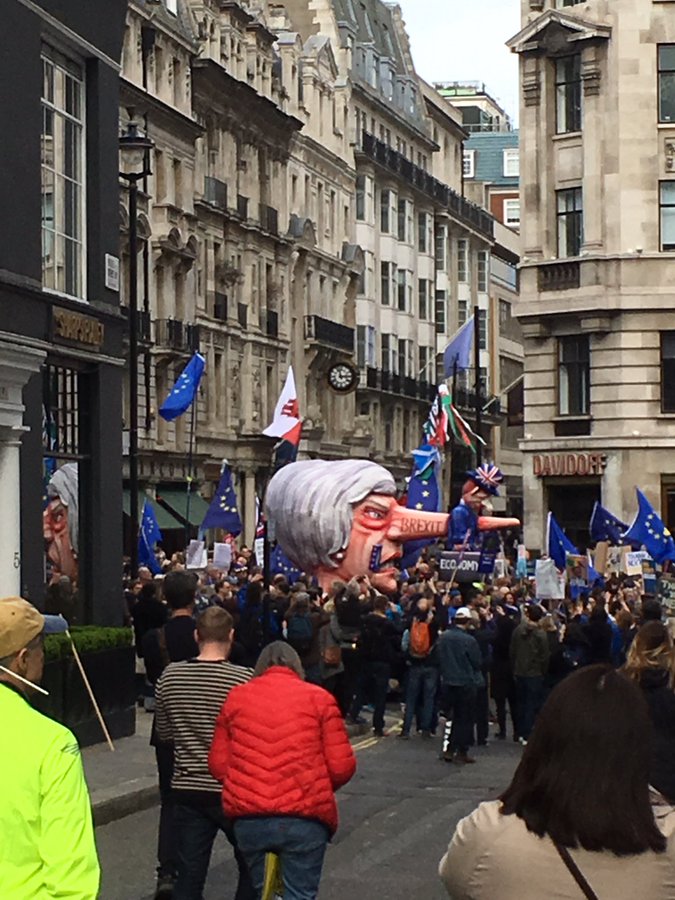 Colin @coljall on Twitter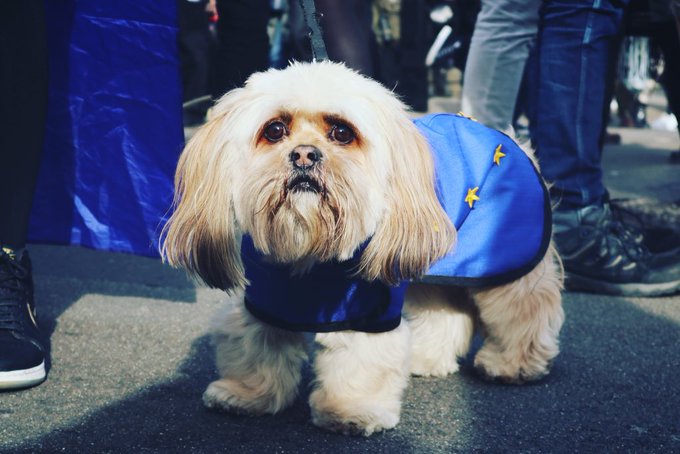 Vicki Alford on Twitter